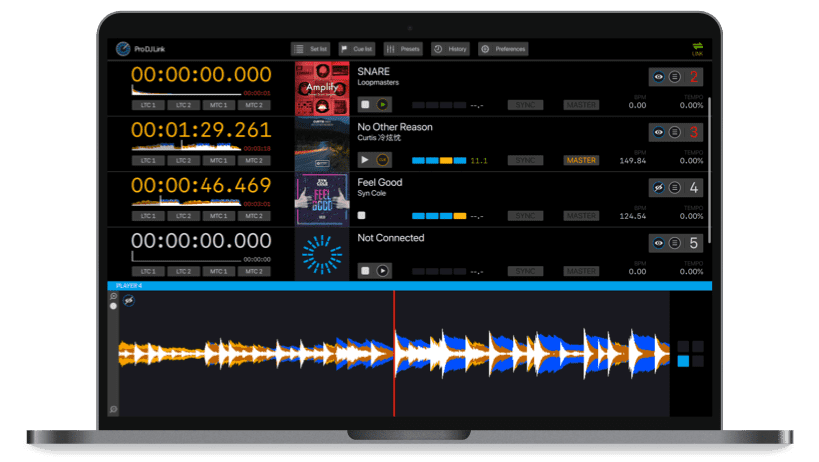 Easy to setup
with an ethernet cable or a wireless connection

The only thing you have to do is to connect your computer to the same ethernet network as the Pioneer CDJ's. Your computer will automatically participate in the same network.
Powerful control software
there is no additional hardware required
Designed for precision
up to 30 frames per second
ProDJLink is created for synchronizing your Pioneer DJ setup to all kinds of show effects. The software makes it easy to create perfectly timed shows for Rekordbox analysed tracks within minutes.
The generator of ProDJLink
, syncs your show realtime
ProDJLink communicates with a Pioneer DJ setup and synchronizes with the time displayed on the players. The software sends out signals to other applications and devices to synchronize time and tempo. It can trigger video effects, pyro, lighting and all other you can think of that makes your show stunning.
How does it work?
Setup ProDJLink with Resolume, Ableton Link, grandMa and others.
ProDJLink supports a lot of outputs that could be used with many applications and devices. In the help section of the website there are interesting and informative articles about a tiny amount of those compatible applications and devices.
Compatible with ...
MTC, LTC, MIDI clock and Ableton Link
ProDJLink is able to connect with the most industry standards for synchronizing shows. This includes synchronization with Ableton Link, Timecode, MIDI Clock and several other applications.
The new MIDI clock
(Ableton Link)
Ableton Link is a widely used protocol for keeping the tempo and beat alignment of devices in time over a local network. The communication can even be used in combination with mobile Apps. On the Ableton Link help page you can find some of those Apps.
---
Time moving on
(Timecode)
Timecode is a signal that sends out the exact time. ProDJLink generates several kinds of live timecode. The application supports two main types of timecode, linear timecode (LTC) and MIDI timecode (MTC).
---
The leader in tempo
(MIDI clock)
The MIDI Beat Clock is the most supported method to synchronize tempo. ProDJLink is able to automatically share the tempo from the Pioneer master deck. The MIDI Beat Clock could also be used for internal routing to other software supporting MIDI.
ProDJLink worldwide
front of house photos
Have a look at the amazing Front-Of-House photos from festivals and clubs running ProDJLink.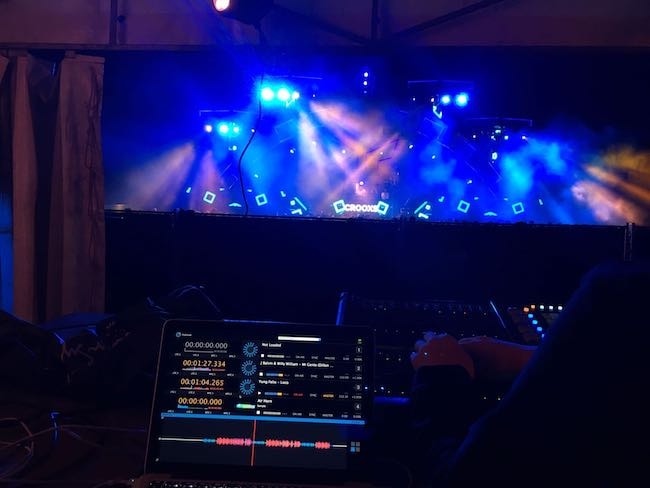 Lottum, The Netherlands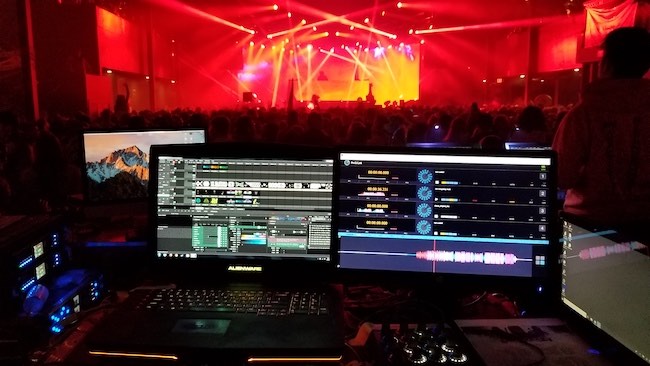 Salt Lake City, Utah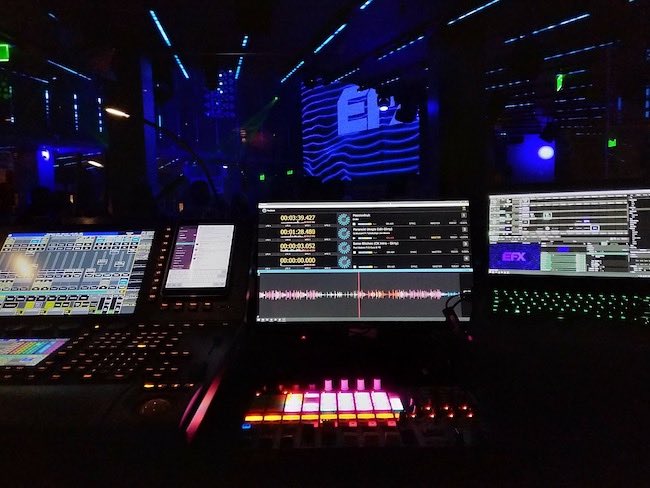 Costa Mesa, California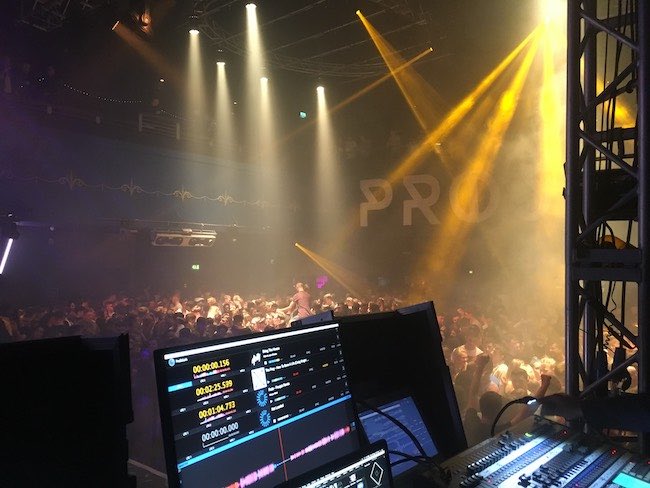 Leeds, United Kingdom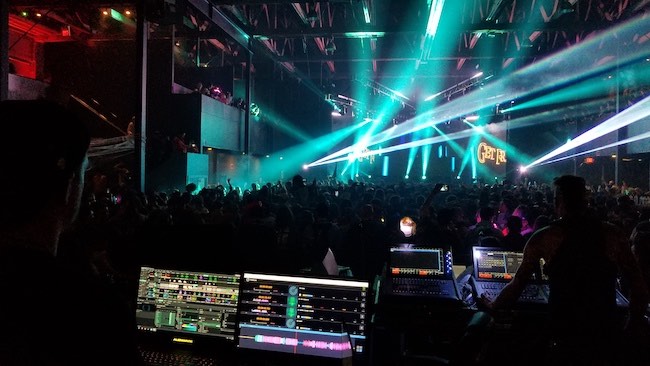 Salt Lake City, Utah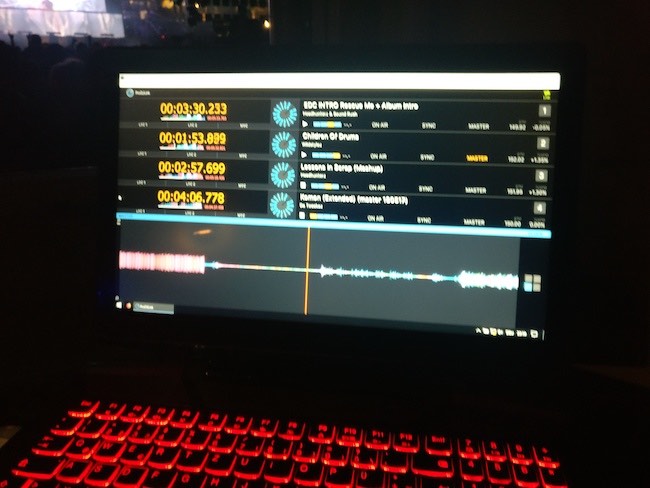 Vienna, Austria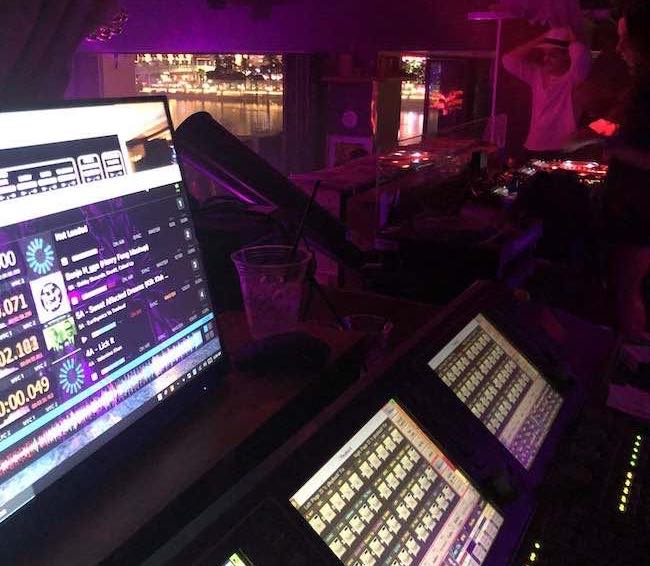 Las Vegas, Nevada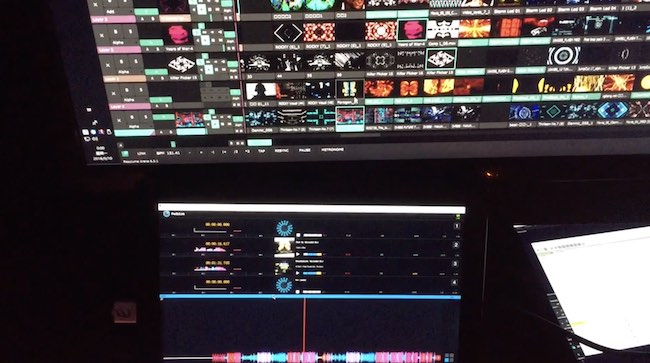 Shenzhen, China
Submit your Front-Of-House photo
(FOH)
Keep in touch
and receive discounts and updates
Stay up to date by subscribing to our mailing list. When you are subscribed you will be informed about special offers and about new release info.