Ableton Link
A technology that synchronizes beat, tempo, and phase
Ableton Link is a technology that synchronizes tempo over a network. You can use this for synchronizing video, beat generators and many more.
In the preferences menu you can find the Ableton Link preferences under the tab Beat Clock. Ableton Link is enabled by default. It is possible to set a latency parameter to correct the delay in the connection between the CDJ's and the Ableton Link supporting application.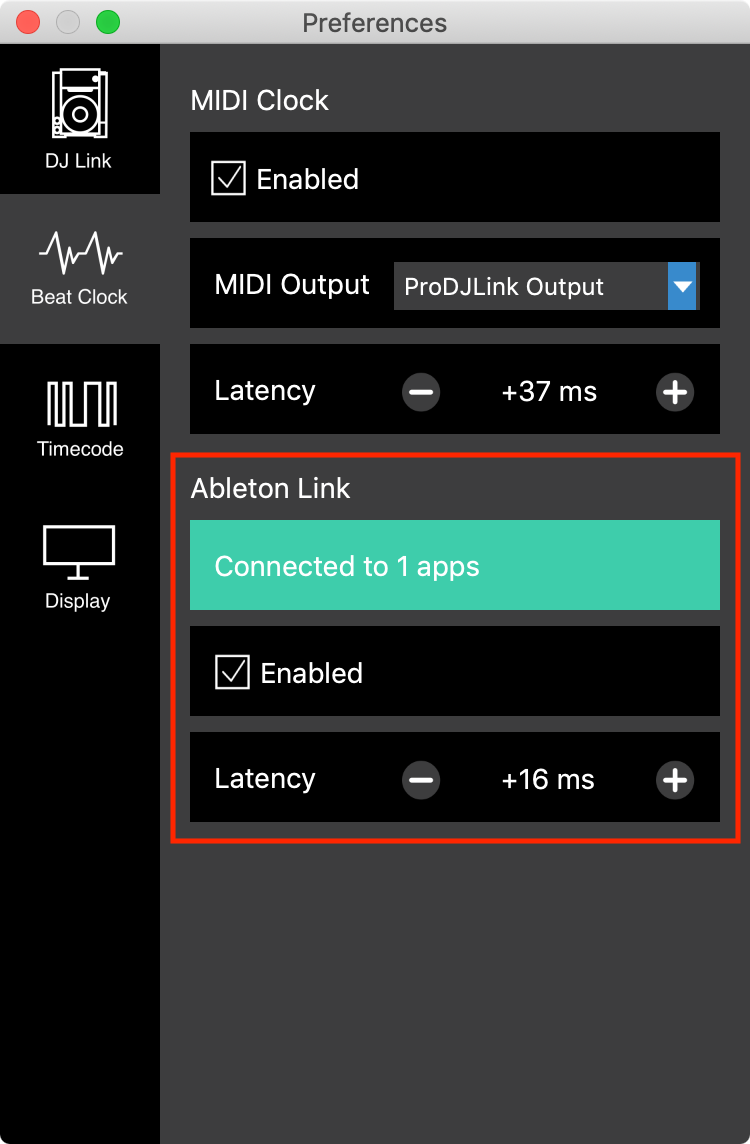 Once Ableton Link is enabled, ProDJLink will automatically create or join an Ableton Link session on all the network cards available on your computer. In this session ProDJLink sends out the tempo from the master Pioneer deck. Every device that joins the ProDJLink session will have the same tempo as your Pioneer master deck. This works with every Ableton Link receiving program and the possibilities are endless.
Ableton Link is ment to be a playground to create synced music together with serval devices. Since the tempo on the Pioneer players can't be remotely changed (luckily), the Pioneer players (in this case ProDJLink) are always the master in this playground. If you would like to run multiple instances of ProDJLink in one Pioneer network, then it will be better to disable one of the Ableton Link outputs in the preferences.
Examples of compatible software
Examples of compatible Apps